---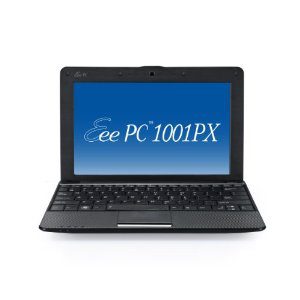 The ASUS eeePC netbook is an inexpensive portable computer, but being small it is liable to be sat on, stood on, or banged very easily.  This can, and does, cause a few broken screens.
The cost to repair in a computer store can be close to $200, not far off the actual cost of some of these netbooks ($299 for ours).
So we then look at the DIY option.
There are two important bits to the DIY option:
1: Finding the right screen panel
2: Installing this panel.
Installing the panel is dealt with very comprehensively at: www.insidemylaptop.com/replace-broken-led-backlit-screen-asus-eee-pc-1201n-netbook and I will be following that carefully when I work on our one.  They show very good instructions, and excellent photographs of each stage in the procedure.
This then leaves; finding the panel.  I am looking at some of my Chinese contacts in this regard, as I do not like the $110 local price, $250 including fitting).  And as these panels are almost certainly made in China, it makes sense to cut out the middleman where possible.
---
Books on the ASUS eeePC:
Australia (Priced in March 2011)
UK:
United States
The Netbook Computer itself..  
---
712.1 - 740,365

↓

Scroll down for Comments

↓
---