---
Is Greta bullying the world?..
Climate activist Greta Thunberg said that adults should stop making young people "angry" over global warming.
bbc.com/news/science-environment-50644395
Trump says
"So ridiculous. Greta must work on her Anger Management problem, then go to a good old fashioned movie with a friend!" "Chill Greta, Chill!"
Apparently a response like that is now bullying.
It seems that adults should shut up when children are telling them what is wrong in the world.
News reports say:
Donald Trump, president of the United States and husband of anti-cyber-bullying crusader Melania Trump, spent his Thursday morning cyber-bullying a teenage girl.
Exaggerating one quick tweet into a mornings worth of bullying?
Throw some mud and hope it sticks?
How did this other response to Greta go down?
Greta, try to spend a few hours each day actually off your computer.
Greta, a word of advice. You're clearly a very upset and angry young lady
Go back to school, take some atmospheric physics, basic chemistry, and geology classes.
But not bullying…
Being told to chill out is bullying…
wattsupwiththat.com/2019/09/24/a-line-by-line-response-to-greta-thunbergs-un-speech/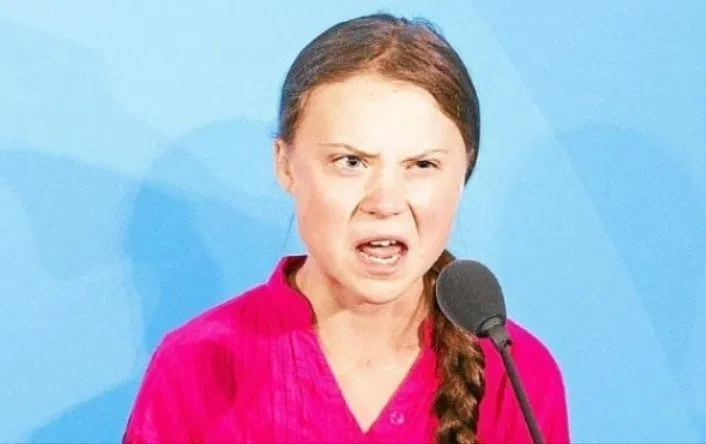 ---
164.1 - 763,578

↓

Scroll down for Comments

↓
---