---
I keep seeing this advert saying: "Always Place A Plastic Bag On Your Car Mirror When Traveling Alone, Here's Why."
I knew it must be some form of scam, but curiosity got to me.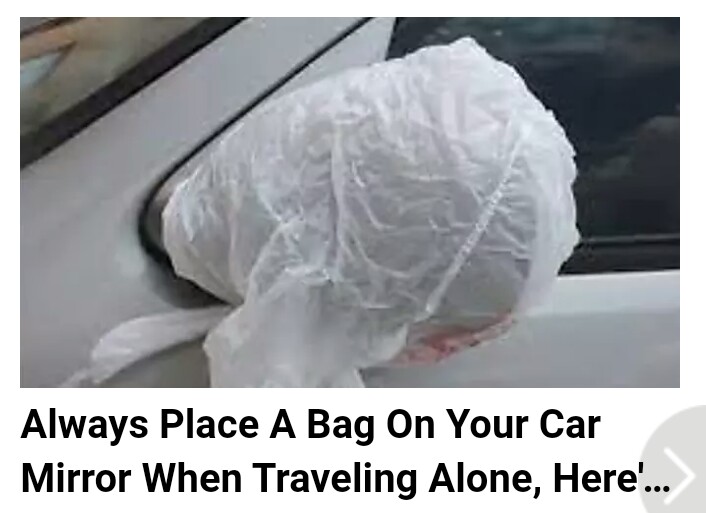 No, I didn't click the advert, I found out a safer way.
The clickbait ads were led to lengthy slideshow articles. Unfortunately, it was a waste of time, because the stories never ended up mentioning why a Ziplock bag should be put on a car mirror.
From: www.snopes.com/fact-check/ziplock-bag-car-mirror/
However, putting a plastic bag over your side mirrors will keep ice and snow from collecting on them in cold weather.
If you don't have a passenger to clean the mirror for you, it might be easier to cover it with a plastic bag….
---
24,140.1 - 779,197

↓

Scroll down for Comments

↓
---