---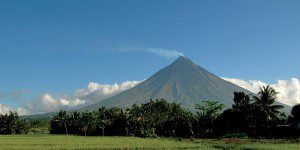 Legazpi City is the largest city, in terms of population, in the Bicol Region of the Philippines, and is also famous for the Mayon Volcano, also known as Mount Mayon, which is an active volcano on the northern boundary of Legazpi City, in the province of Albay.
This volcano has erupted more than 50 times in the past 400 years, with the latest being 20th December 2009.
The mountain is a protected landscape and part of the Mayon Volcano Natural Park, covering an area of 5,458.55 hectares.

Hotels in the Legazpi City (Legaspi) area of the Albay province located in the Bicol Region, Luzon Island, Philippines.
The following details show an example of prices (in local currency) in late January 2013, to give an example and comparison of the hotels in the area near Legazpi Airport.


---
98.1 - 724,400

↓

Scroll down for Comments

↓
---