---
Beautiful Words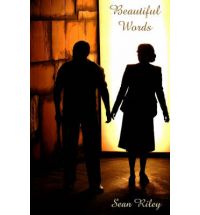 by Sean Riley
An epic chronicle of the refugee experience, "Beautiful Words" weaves together three very different stories of survival, told through the eyes of three children in different times and places.
The outcome is heart-rending, humorous, and surprising by turns.
From the horrors of Auschwitz Concentration Camp in the final days of World War II, to Taliban-ruled Kabul, to present day Australia, this enthralling play presents a rich tapestry of human experience, overlapping lives, and the bonds that unite generations.
"Beautiful Words" tells an engaging story with poignant comedy and unashamed feeling. It contains 3 acts featuring 6 male and 3 female.
Format: Paperback 64 pages
ISBN: 9780868198323
Published: 01 May 2008
Publisher: Currency Press Pty Ltd
Priced on 13 December 2010:
Available at:
This book, Beautiful Words by Sean Riley, was a winner of the Jill Blewett Playwright's Award in 2004.
---
275.1 - 763,723

↓

Scroll down for Comments

↓
---