---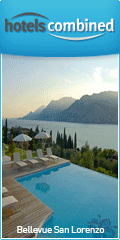 Boracay Island is about 7km long and between 1km and 2.5km wide, and has one of the worlds most famous beaches, well known for its white sands.
The main beach is known as the White Sands Beach, and is a 4km long stretch of beautiful white sand on the western side of the island.
On the other side of the Island is Bulabog Beach which is a 2.5km long beach on the eastern side of the island, and is popular for its water sports activities, including paragliding.
At one point in the island it is only a 5 minute walk between the West and East beaches, with this point being between the 7 Stones Resort on Bulabog Beach (East) and D'Mall on the White Beach (West).
The location of Boracay is at the northern tip of Panay Island in the Aklan Province of the Visayan region, in the Philippines, about 300 kms south of Manila.
High season: From November to May
Low season: From June to October
Travel and Leisure Magazine World Beach Rankings:
2011
Boracay ranked fourth in the magazine's 2011 World's Best Awards

2012
Boracay topped the magazine's 2012 World's Best Awards with a rating of 93.10, beating the popular Indonesian destination Bali Island, which ranked second with 90.41 .
TripAdvisor.com World Beach Rankings
2011
Boracay island in Aklan province is the 2nd best beach destination in the world and the No. 1 in Asia for the second year in a row, according to travel website TripAdvisor.
2012
Boracay island in Aklan province is the 6th best beach destination in the world according to the 2012 Traveler's Choice of Award Winning Beach Destinations, a drop of FOUR places from 2011 when it ranked in 2nd position.
Ambassador in Paradise Resort, Station 1
Blue Bayou Bungalows, Bulabog Beach
Boracay Apartments at 7 Stones, Station 2, Beach front, Bulabog Beach  

*****  My personal favourite *****

Boracay Holiday Resort, Station 2, Manggayad
Boracay Victory Beach Resort, Station 2, Balabag
Erus Suites Hotel, Station3, Manoc-Manoc
Grand Boracay Resort, Station 2
Hey Jude Resort Hotel, Station 2
Hotel Sofia, Boracay
Jony's Beach Resort, Boracay
Levantin Boracay, Bulabog Beach
Lingganay Boracay Hotel Resort, Boracay
Maxima de Boracay Island Resort, D'Mall Plaza Main Road, Balabag
Microtel, Boracay
Monaco Suites de Boracay, Tulubhan, Manoc-Manoc
Nigi Nigi Nu Noos 'e' Nu Nu Noos,  Station 2, White Beach, Malay
Ocean Breeze Inn Boracay, Station 3, Manoc-Manoc
Palm Breeze Villa Boracay, Beach front, Bulabog Beach, Station 2 Balabag
Patio Pacific Boracay, Station 1, Balabag
Queens Beach Resort, Boat Station 3, Manoc-Manoc
Real Maris in Boracay Beach Resort, Station 1, Balabag
Red Coconut Beach Hotel Boracay, Station 1, Boracay
Roy's Rendezvous Boracay, Station 3
Serendipity Resort, 389 Main Road, Balabag
Shangri-La's Boracay Restort and Spa northwest tip of Boracay
Sol Marina Resorts Boracay,  Punta Bunga Cove, Barangay Yapak
Sulu-Plaza, Station 3, Ambulong
Tanawin Resort & Luxury Apartments, Mt. Luho, Bulabog
The Boracay Beach Resort, Station 1, Beachfront, Balabag
The Palms of Boracay, Station 1, White Beach
The Strand Boracay, Sitio Sinagpa, Balabag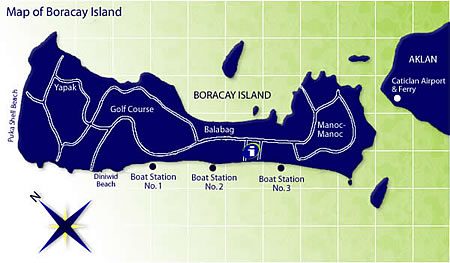 Annual tourist arrivals in Boracay, Philippines:..
1984  14,000
1995  80,000
1996 172,000
2001 264,807 ( 76,475 overseas visitors)
2002 300,792 ( 77,892 overseas visitors)
2003 339,434 ( 84,747 overseas visitors)
2004 428,755 (121,023 overseas visitors)
2005 499,457 (155,744 overseas visitors)
2006 554,181 (183,427 overseas visitors)
2007 596,707 (208,870 overseas visitors)
2008 634,263 (197,376 overseas visitors)
2009 649,559 (192,873 overseas visitors)
2010 779,666 (278,531 overseas visitors)
2011 908,875
2012
2011 World Best Beaches..
(TripAdvisor 2011 Traveller's Choice Beach Destination Awards)
Providenciales, Turks and Caicos

Boracay, Philippines

Palm/Eagle Beach, Aruba
Negril, Jamaica
Tulum, Mexico
Myrtle Beach, South Carolina
Seven Mile Beach, Grand Cayman
Punta Cana, Dominican Republic
Cape May, New Jersey
Santa Teresa, Costa Rica
2012 World Best Beaches..
(TripAdvisor 2012 Traveller's Choice Beach Destination Awards)
Providenciales, Turks and Caicos
Palm/Eagle Beach, Aruba
Tulum, Mexico
Negril, Jamaica
Saint Pete Beach, Florida

Boracay, Philippines

Cancun, Mexico
Punta Cana, Dominican Republic
Miami/Miami Beach, Florida
Varadero, Cuba
Information Sources include:
http://www.nscb.gov.ph/stats/ptsa/Techpaper_PTSA.pdf
http://www.neda-rdc6.ph/site/downloads/MTPDP/PDP1116.pdf
http://www3.pids.gov.ph/popn_pub/governance_boracay.pdf
---
207.1 - 764,676

↓

Scroll down for Comments

↓
---